Kharl Prado
May 30, 2010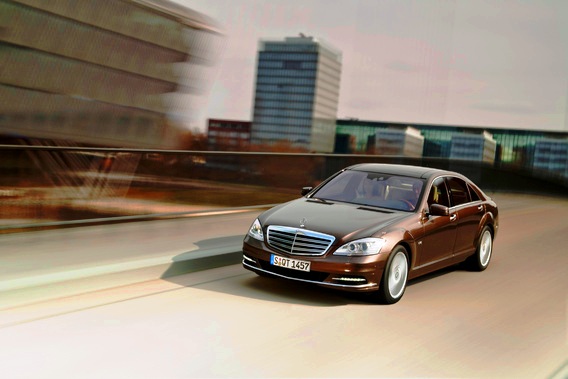 The race for efficiency has every auto maker caught by the neck, and Mercedes-Benz is no exception. In its bid to keep up with the eco revolution, Daimler's breadwinner has just announced plans for bringing into the US the European S350. It'll pack a 3.0-liter turbocharged V6 diesel that's capable of 241 hp and 429 lb-ft of torque, a bit raunchier than its 235 hp and 398 ft-lb European version. It'll be the only diesel S-Class to be sold in the US, so hopefully it'll gain some unique appeal amidst its gasoline-powered sisters.
Wearing a BlueTec badge, the US version of the S350 will feature AdBlue urea injection technology to cleanse its exhaust system. Power goes through the 4MATIC all-wheel drive system, and should give you a little bit better mileage, anywhere from 37 miles per gallon as in the European version. EPA will probably score it around 20 mpg on the highway. Even though those numbers may mean little to you, they're still a stark difference from the rest of the S-Class lineage. Those would include the S550, the S600 and the S400 Hybrid, which fetches around 19 mpg in the city and 26 mpg out on the freeway.
Sounds pretty good, doesn't it? What else can you expect from a Mercedes-Benz diesel? You get plenty of torque despite the 'limited' horsepower compared to the rest of the gas-powered S-Class. And hey, remember it's a diesel.