Kharl Prado
May 28, 2010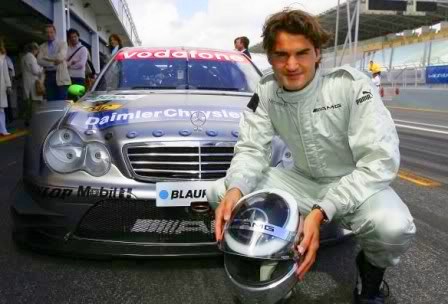 Do you like tennis? If you're driving a three-star badge, then you've got to like tennis. Well then, this piece of news should interest you. Roger Federer (yes, the 16-time Grand Slam Champion) has just entered a contract that'll make him a global marketing partner of Mercedes-Benz. This move should really bring about closer ties between the brand and the sport.
As with any celebrity endorser, Federer's image, celebrity attendance and product placements are now part of Mercedes-Benz property. The contract covers several years and is sort of a premium extension to his Mercedes-Benz ambassadorship in China from 2008. And, of course, as with any athlete endorsements, you can now expect Mercedes-Benz to be heavily involved in the sport dominated by Federer. Let's just say this is all part of a bigger plan – one that's likely to put Mercedes-Benz on the sponsorship list of the up and coming U.S. Tennis Open Championship in July.
You saw that one coming, didn't you? Mercedes-Benz is no stranger to the sport, actually. For more than 16 years, the three-star badge has been a common sight in tennis tournaments. Hiring Federer is the next logical step. Who else dominates the sport as well as the millions of tennis fans? That's a lot of eyes for Mercedes-Benz ads. And it's one sure way to associate the brand with the sport.