Kharl Prado
May 6, 2010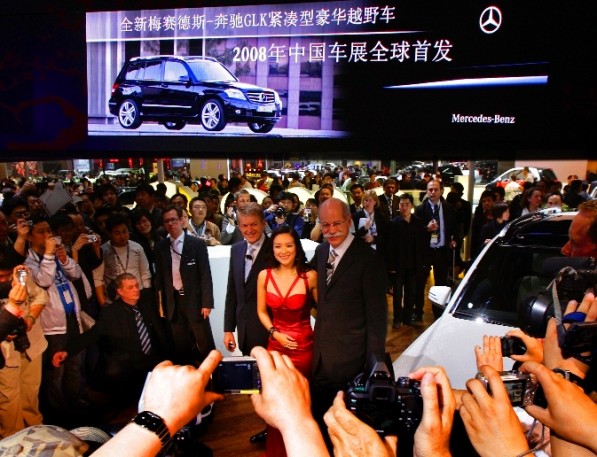 The sales war rages on between Europe's three top luxury car makers on Chinese soil, starting off with Mercedes-Benz.
Daimler AG's luxury car unit sold an astonishing 11,300 vehicles, a 100 percent increase compared to the previous year.
In second place is BMW with a reported group sales total of 12,440 vehicles for April. Compared to their sales the same month in 2009, last month's figure registers a 115 percent increase for BMW AG three brands, namely BMW, MINI and Rolls-Royce.
However, in every competition there has to be a winner, and Volkswagen AG's luxury car unit takes the trophy selling the most vehicles in China. For the month of April, Audi sold 19,606 vehicles, registering a 61 percent increase compared to their sales figure the previous year. Counting from the month of January this year, Audi was able to sell as many as 71,000 vehicles, marking a 73 percent growth from 2009.
Comparing Audi's figures to those of Mercedes-Benz, Daimler AG has a lot of work to do to catch up since their January-to-April figures only add up to a little more than half of Audi's at 35,400 vehicles.
Still, it's a very good year for Mercedes-Benz. And it just seems to be getting better and better.