Kharl Prado
May 27, 2010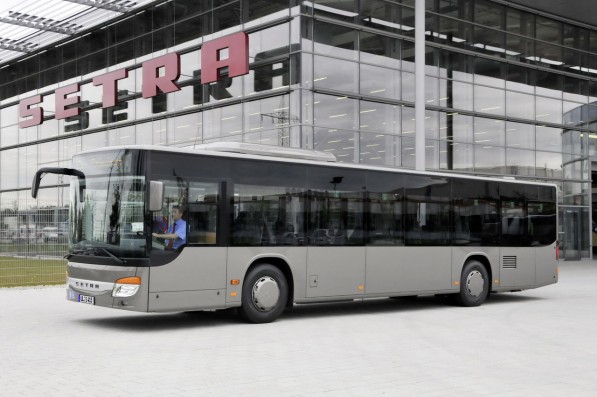 Are you fond of riding in buses? Well some people are, while most don't have a choice, especially in Spain. And so, Mercedes-Benz is doing its part in providing comfortable transportation to the needy commuters in Spain through EvoBus Iberica.
Established in 1998, EBI is the Spanish subsidiary of Daimler Group's EvoBus GmbH. For more than a decade, this company has been dedicated to producing world-class buses for countries such as Spain. And they're now proud to pronounce the handing over of their latest platform to major bus operator, Sanfiz S.L.
EBI is committed to manufacturing state-of-the-art chassis for different types of buses, namely for rural and urban service, mini coaches and airport buses as well. EBI caters to both the local Spanish market and multiple foreign markets, exporting to Germany, France, Great Britain and Portugal. Also included are Australia, Israel, Mexico and Singapore. So yes, EBI is a big name.
The biggest selling point of EBI is the Mercedes-Benz modular chassis. It's a versatile system that flexibly allows different body applications. Buyers can specify what dimensions are allowed by local laws. They thus enjoy the freedom to actually have a chassis hand-built to their preferences. And most important of all, each chassis is powered by Mercedes-Benz's Euro-5 compliant BlueTec diesel engine technology, allowing for less emissions and improved fuel economy.
With the latest chassis going to Sanfiz S.L., the bus-riding community can now expect a more comfortable, quieter and more eco-friendly ride.