Kharl Prado
May 30, 2010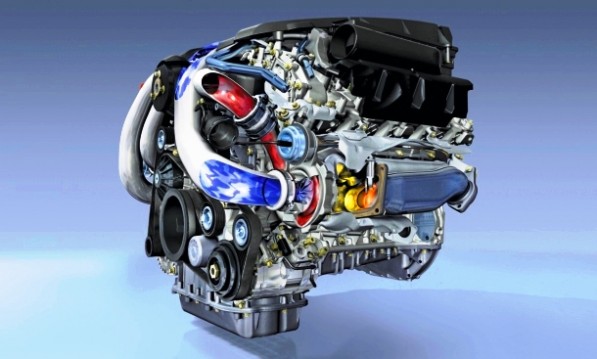 Here's more details on the much-awaited CLS. We're all aware that Mercedes-Benz is phasing out its 5.5-liter V8 with replacements being built in Bad Canstatt. Well, guess what? There's news saying that the latest V8, featuring direct injection and turbochargers, will make its debut on the 2011 model. How cool is that?
The latest CLS may be badged as the CLS460 Doppel-Kompressor, owing to the new 4.6-liter V8. Despite it being smaller than the previous V8 model, the new engine is no pushover. In fact, it's even more powerful. Capable of delivering 429 hp and 516 lb-ft, it'll do short work of the old V8 which only has 382 hp and 391 lb-ft in base form. And with the added power comes greater fuel economy – roughly around 20 percent of what the previous V8's EPA rating.
In case you're wondering, direct injection refers to the use of a fuel injector to 'directly' spray fuel into the combustion chamber. It's like taking a syringe full of adrenaline and sticking the needle into your heart. It's that deadly efficient. Couple that technology with a pair of turbochargers, and you're looking at instantaneous power with a dab of your right foot. It's also worth mentioning that MB tuned the twin-turbos for inexplicably low-rpm boost, meaning you'll get all the torque your brain tissues can withstand as early as 1,600 rpm. Nasty.
Even though it's designated for model year 2011, expect the latest CLS to debut as early as this year, probably around fall. Watch out.