Kharl Prado
May 2, 2010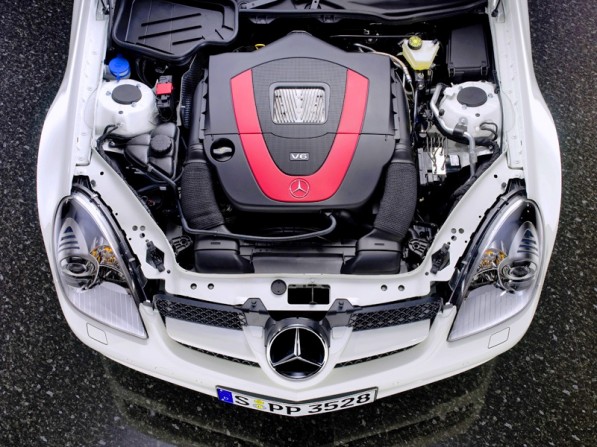 Are you looking to invest in a car that's sporty, lightweight and short? Why not include a retractable hardtop into your list of wants? Put all of those qualities together and you get the perfect definition of the Mercedes-Benz SLK-Class. Wearing smooth lines on its short and stout body, and powered by a powerful engine, the SLK will make short work of any public road or highway with its three-star badge to boot.
The current 2011 SLK-Class lineup offers up to four engine options, the latest of which is a 3.0-liter V6 engine that's rated at 170kW and 300Nm of torque. This option fetches a price of $98,000. Your other choices are a 135kW 1.8-liter supercharged four-banger on the Kompressor version ($90,100), a 3.5-liter V6 that's rated at 224kW and 360Nm of torque ($118,000), and a 265kW/510Nm 5.5-liter V8 on the AMG version ($175,000).
Of course, these are just manufacturer's listed prices only. Expect a little bit of overhead charge to be added for shipping services and on-road costs.
Despite the price tag, however, it's hard not to fall for the SLK. You better else you want your Australian dealers to run out of units. It'll be quite some time before brand new units get delivered into the country, mate.