Kharl Prado
May 25, 2010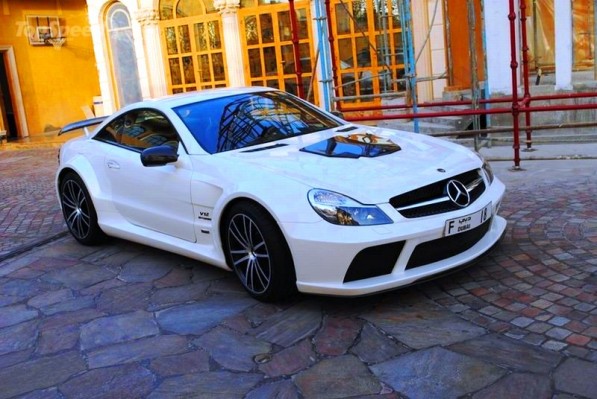 You just can't get enough of Brabus, can you? Well, it's all good. Brabus can't get enough of the Mercedes-Benz SL65 either. Apparently, they couldn't quite get over their creation of the 800hp Vanish SL65 AMG Black Series that they upped the bravado even more. Dubbed as the Stealth, it's even more sinister and packs more teeth than the Vanish, making us envy those private Dubai customers even more.
Say, you have an SL65 AMG Black Series in its most basic form. It already has around 670hp, enough to make short work of almost anything that dares cross its path. Now, imagine adding a little bit more power to its engine. Let's say, around 150hp more. So that's a total of 820 skull crushing horses to shred the rear tires. Considering that Brabus' customers have seemingly infinite dollar accounts, we're sure they can buy all the rubber that they'll need to keep their toys rolling. But they'll need to spend on another luxury – speeding tickets.
You might be interested to know that the two ultra-lavish customers of the Vanish and the Stealth are neighbors. It's really no surprise, isn't it. Birds of the same value flock together? They're like, "Hey, I like your toy. Where'd you get it?" and the Vanish owner says, "Oh, some toymaker named Brabus,", and the other goes, "Can I have mine named Stealth?" Gnarly.