Armin Hodzic
May 17, 2010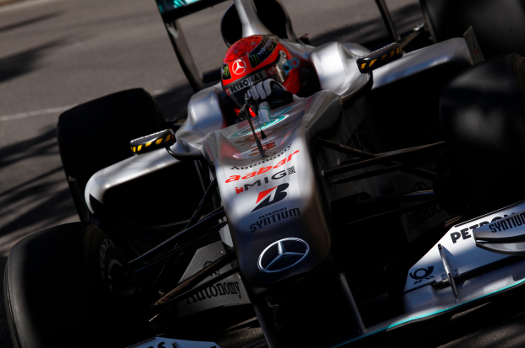 We came, we saw, they conquered. That's is installed in the minds of Mercedes GP Petronas drivers Nico Rosberg and Michael Schumacher as they finished the Monaco Grand Prix in seventh and twelfth places respectively yesterday, following an action-packed race around the Monte Carlo streets.
The Monaco Grand Prix is widely considered to be one of the most important and prestigious automobile races in the world. And it was important for Mercedes GP Petronas to make a good impression. Rosberg started from sixth and Schumacher from seventh place on the grid, hoping their position will elevate their rankings.
But Lady luck didn't shine on them as they had their share of bad moments during the race. Rosberg has a clear track but was not in the right place and got stuck behind a slower car. Schumacher subsequently received a 20 second time penalty from the stewards after the race.
On a positive note, the crew did an excellent job on the pit stops and the team is very delighted with their performance. The team will be preparing for the next race in Turkey and hopefully can develop a performance in Istanbul in two weeks time.