Michael C.
May 25, 2010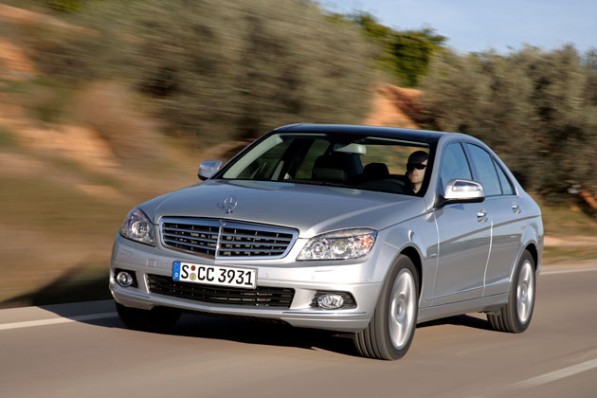 Mercedes-Benz has set its goal high – which is to grow their US sales by 30 percent in the next five years, where the automaker's executives suggested that an expansion in the downmarket would make this thing possible. According to the CEO of Mercedes-Benz USA, to attract more customers, they should bring in the B-Class hatchback and present additional C-Class derivatives. Mercedes' top rival, BMW, are already offering coupe, convertible and station wagon variety of the 3 Series in the US, along with the much lower prices 1 Series range together with their variants of Mini products. In the US, another car company, Audi, is presenting its A4 in sedan and wagon types, together with the similar A5/S5 Coupe and Cabriolet, where it also offers the less priced A3 hatchback.
As for Mercedes-Benz, they are presently offering their C-Class in a four-door sedan bodystyle in the US. According to the news, a C-Class coupe is set to be available in the US by 2011 and its version of a convertible in 2013, off of the remodeled C-Class that is set to come out in 2012. Based on some critics, they are pessimistic for the introduction of the B-Class in the US for it may lead to a brand dilution.  In the contrast, despite of the slow sales in the US, the 1 Series offers much better context to the BMW lineup of performance luxury cars.
In Europe, the Mercedes-Benz A and B Class have been in the market for a decade, where Benz offer mainstream and a wide-range of models, thus, brand dilution does not pose a problem for Mercedes-Benz overseas. Despite the lack of comparison for entry-level products, the sales of Mercedes-Benz continues to gain momentum, with sales through April going up by 26 percent to 68,826 units.