Kharl Prado
May 15, 2010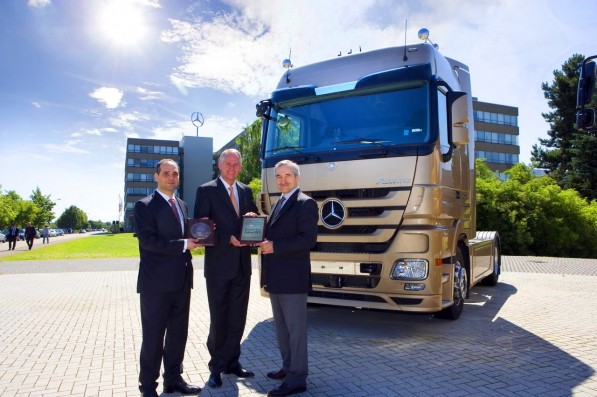 As the drive for cleaner and greener drivetrain systems push forth, automakers are struggling to find better ways of manufacturing engines. Thereby also comes the challenge of making their products affordable to the automobile-needy masses.
And so, Mercedes-Benz decides to issue an early warning for its truck clients. Once the Euro-6 emissions legislation comes into effect, there will be an unavoidable price increase. The new standards will be implemented on ALL vehicle types come January of 2013 and will include all new vehicles registered up till December.
To meet Euro-6 standards, European truck manufacturers, including Mercedes-Benz, are looking at huge costs amounting to as much as 8 billion Euros, 1 billion of which will come from the three-star company alone. The price increase is pegged at around 10 percent. Problem is once the new standards are legalized, current fuel efficiency ratings will drop by as much as 6 percent across several automakers. Mercedes-Benz, on the other hand, is proud to say theirs will bear 1 to 2 percent increase in fuel economy.
Mercedes-Benz Trucks head Hubertus Troska credits his engineers for the efficiency gains outlook. So despite failed attempts at lobbying against Euro-6 standards by European truck manufacturers, Mercedes-Benz is well prepared to make the transition as neutral as possible in terms of operational costs.