Armin Hodzic
May 12, 2010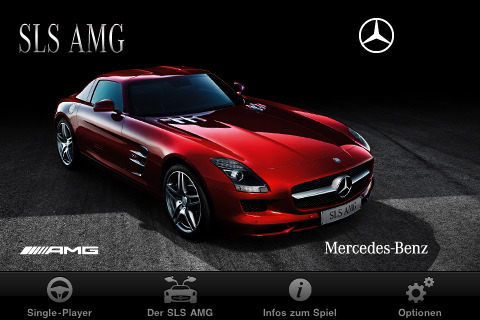 Now you can bring your favorite Mercedes Benz into your own iPhone. The SLS AMG game is now ready for download on iPhone, iPod touch, and iPad. This game has amazing sounds and it's highly addictive. There are different dimensions and scenery you can go to. You can drive through a variety of different tunnels, on the tunnel roof, and up the walls.
The best part of this game is the optimized driving noise. The screech of the tires while turning on a corner and the sound of the engine will make you feel that you're driving the real thing. There is also adapting effects of obstacles. You can adjust the level of difficulty depending on  your driving skills and experience. This makes the game not boring and one dimensional.
The current version is 2.2.0 and has 16.8 MB. It's available in English, French, German, and Spanish languages.
Be sure to have the SLS AMG game on your iPhone. It's worth it!