Leo
May 10, 2010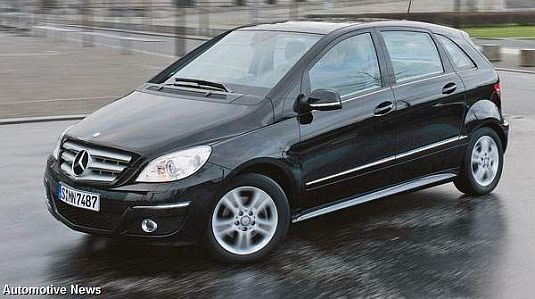 Mercedes Benz USA is currently asking its US market to comment on the design of a new entry-level vehicle which is poised for debut in 2011. Mercedes is considering whether to launch a sedan, a sporty coupe or a crossover based on the platform for the B class.
Focus groups working on clay models were one in saying they don't want a hatchback similar to the European and Canadian 5-door B Class because it doesn't reflect the company's luxury positioning. The vehicle will sport a "cutting edge" appearance, according to a South Carolina dealer and chairman of the Mercedes dealers' council who has seen the full-sized renderings of the new car.
Bernhard Glaser, Mercedes' USA general manger for product development, said they have not settled on any one design yet. The new vehicle design will be positioned a notch below the C Class but Mercedes is stil unsure whether to peg it within the B Class set or create a separate class for it.