Kharl Prado
May 14, 2010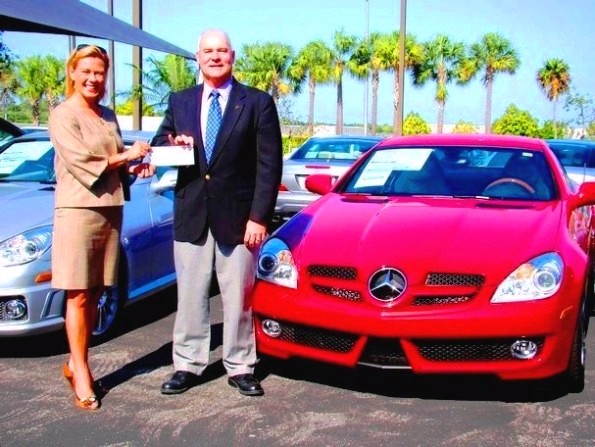 Who said golf is only for the rich and powerful? If you take a little time to understand the sport, you'll learn that it's not always about a bunch of athletes having someone follow them around with a bag of clubs and an umbrella. There's actually a lot of charity involved in the sport, as shown recently by Mercedes-Benz.
This year's beneficiary of the Mercedes-Benz of Naples' Golf Tournament is the Community School of Naples. The tournament, held at the Kensington Golf & Country Club, raised a $7,000 check. It was handed over to Community School Director of Development Carla Costa by Mercedes-Benz of Naples Tournament Director Curtiss Alden. The check will help support the school's financial aids program.
The tournament has been an annual endeavor for Mercedes-Benz of Naples over the past 15 years. According to David Wachs, the dealership's owner and general manager, they have raised and given out a total of $100,000 in charities so far as part of their giving back to their home community.
The Community School of Naples is a private, non-profit academic institution with over 700 students under their pre-kindergarten up to grade 12 levels. Hopefully, the charity money will be felt all throughout the student population.