Kharl Prado
May 21, 2010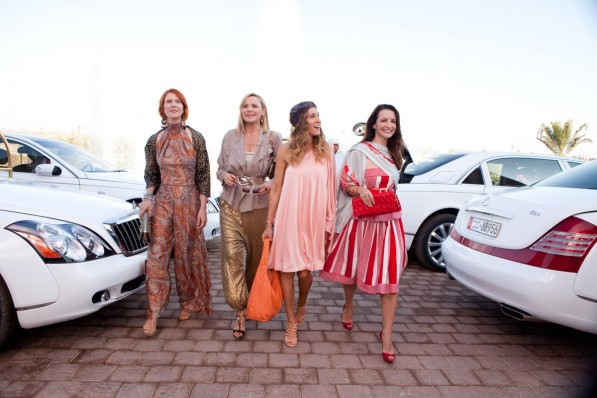 Alright, settle down boys and girls. No need to get all fired up right now. We know you're crazy about Mercedes-Benz. We also know you're waiting to see Sarah Jessica Parker in yet another starring role in her sequel to the first Sex in the City movie. But for heaven's sakes, take time to check out the merchandise that's going to be flaunted alongside Carrie, Samantha, Charlotte and Miranda.
The list of special talents include the Maybach uber-luxury line, the rowdy yet classy Mercedes-Benz G-Class, the flagship S-Class, an S400 Hybrid and THE sexy 2011 E-Class Cabriolet we told you about earlier.
Of course, Mercedes-Benz USA couldn't help but give their say on the entire deal, especially since the first movie gave them untold marketing benefits: "Sex and the City 2 is a natural fit for Mercedes-Benz." Well said, Mr. Vice President for Marketing MB USA Steve Cannon. There couldn't be a more appropriate movie to show your brand's exclusivity.
Being a company that recognizes talent, Mercedes-Benz did not let the opportunity pass. You're going to get a glimpse of what it's like to be in the high side of society, and discover what it takes to travel around in style.
Just a week to go, folks! Hold your high heels.