Kharl Prado
May 23, 2010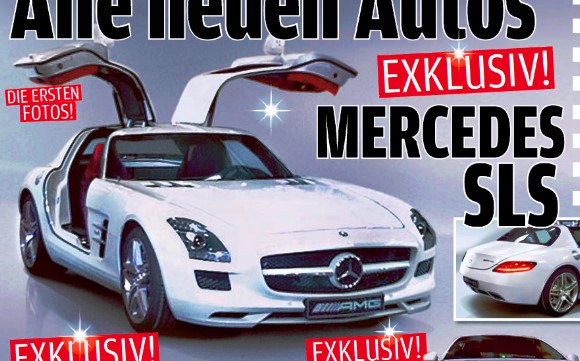 It's unanimous. The Mercedes-Benz SLS AMG is Germany's most attractive car, according to a poll by AUTO BILD magazine. Daimler AG's super car received the most votes, beating its sister, the Mercedes-Benz E-Class Cabriolet to the top spot. Meanwhile, it was the Mercedes-Benz F 800 Style that won for the concept cars category.
For five years running, AUTO BILD, Germany's best-selling car magazine, ran a poll for which car appealed the most to their readers. Around 103 new cars were candidates for a total of five award categories, out of which the SLS AMG, E-Class Cabriolet and F 800 Style became highlights. Only last year, it was Mercedes-Benz's E-Class Saloon that won as the most visually appealing car, while the E-Class Coupe took top spot in yet another category.
Mercedes-Benz Chief Designer, Prof. Gorden Wagener proudly explains that their vehicles carry a lot of confidence thanks to their unbelievable sophistication and sportiness. Wagener believes the trio of MB's that won the highest votes will no doubt influence future trends towards design in Mercedes-Benz as well as in its rival brands BMW and Audi which are fellow German manufacturers as well. Such recognition spells out Mercedes-Benz's standing in the German premium car market.