Gill
May 29, 2010
For the second quarter of 2010, Mercedes-Benz Cars has confirmed 10% return-on-sales target and also anticipates improved EBIT (earnings before interest and taxes).
Dr. Dieter Zetsche, Chairman of Daimler's Management Board and head of Mercedes-Benz cars, said, "China is increasingly becoming the center of gravity of the automotive industry and has recently become Mercedes-Benz Cars' third-largest sales market."
Daimler AG is highly optimistic and anticipates sound growth opportunities in terms of revenue, unit sales and earnings. Daimler AG is all set to achieve the goal of providing sustainable profits at Mercedes-Benz Cars through operating activities. The company had earlier posted its EBIT of €806 million in the first quarter of 2010.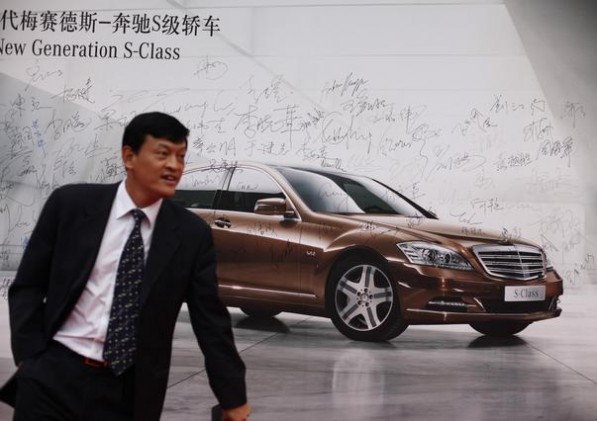 During a meeting with analysts and investors in Beijing, Dr. Dieter Zetsche said, "From today's perspective, assuming there is no further downturn of the world economy, we expect Mercedes-Benz Cars to achieve its targeted return on sales of 10 percent in the second half of 2012 and to maintain it as of full-year 2013."
The Chairman expects good practical strides of business development in the coming months at the Mercedes-Benz Cars unit. The key factors leading this growth are:
The 'Gofor10' efficiency program
The potent product portfolio
The good brand momentum of the three-pointed star.
The foundations for this success were laid during the economic crisis when Daimler performed strategic market study.
The consequences of these efforts will be reflected in the second quarter results of 2010. Zetsche added, "From today's perspective, we expect Mercedes-Benz Cars' EBIT in the second quarter of this year to be higher than in the first quarter. Nonetheless, I can say that Mercedes-Benz Cars' EBIT for the year 2010 will be at the upper end of our forecast of €2.5 billion to €3 billion."
So far in the second quarter, Mercedes-Benz has already surpassed its previous year's car sales for the same months. The second quarter will also be more promising due to better pricing, optimized cost structure and enhanced product mix. The 300,000 vehicles production output in the second quarter is close to the output achieved prior to the start of the economic and financial crisis.
Zetsche cited China as automotive industry's 'center of gravity' and said, "China is becoming more and more important also for Daimler. This year, China has already become Mercedes-Benz Cars' third-largest sales market after Germany and the United States." In 2010, the brand anticipates to sell more than 100,000 Mercedes-Benz vehicles in China. China has emerged as the world's biggest market for the R-Class and S-Class models.