Kharl Prado
May 13, 2010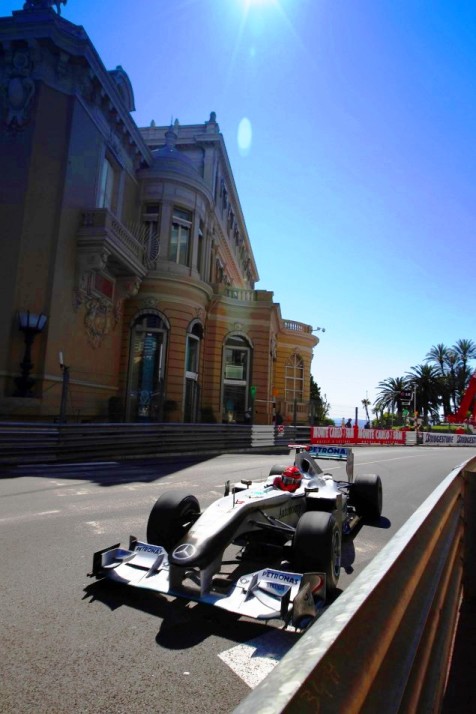 Michael Schumacher and Nico Rosberg had just finished their first round of practice on Monte Carlo. The results are somewhat dismaying for Nico who finished 11th overall due to a lengthy repair on his MGP W01 car. Michael on the other hand was able to finish in 6th place after rounding 21 laps around the track.
The skies started turning dark, threatening to put a wet end on the practice session, but fortunately did not become so bad as to force the team into using wet tires.
Nico admits things are starting to look brighter as he now feels more comfortable in his car. The engineers have been working very hard with him in finding the best setup. The same goes for Michael who is looking forward to a competitive qualifying round. He adds that on Monaco, top speed won't play as much part as driver rhythm so that will level off the playing field for this round.
Both team boss Ross Brawn and technical director Norbert Haug are happy with the results during practice. The team worked well with the drivers in setting up the cars for the low-speed high-downforce corners of Monte Carlo, And so both are looking for to further improvements during qualifying.