Kharl Prado
May 8, 2010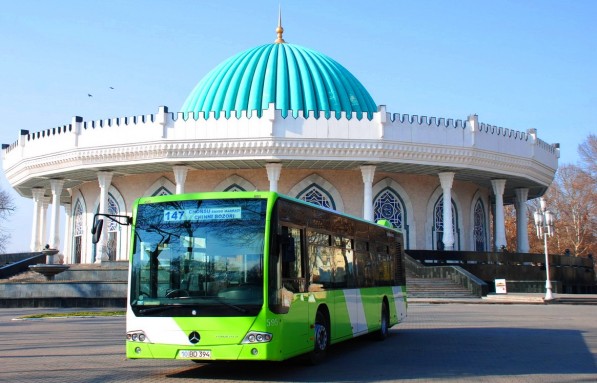 Daimler AG is having a very good year. The Mercedes-Benz parent company is doing so well with premium cars that it has enough resources left to devote to its bus lines. Its biggest market right now for buses is Uzbekistan, which since 1994 has been on the receiving end of their bus exports. Now they've entered a deal with Uzavtosanoat JSC to sell of all kinds of buses ant to be able to produce locally.
Andreas Lencher, Member of the Boad of Management of Daimler AG, is cheerful about the partnership. He says with production localized, Daimler AG is looking at reduced costs and an even bigger share of the bus market.
Starting with a capital of $8 million dollars, 51 percent of the company will be under the control of Meredes-Benz Buses Central Asia GmbH, while the remaining shares will be under Uzavtosanoat. Head of Daimler Buses Hartmut Schick recognizes the role their partner will play being an expert in Central Asian market situations and bus production and sales.
The partnership will see Mercedes-Benz chassis being delivered by Daimler Buses to Uzavtosanoat factory buildings while Manufacturing Commercial Vehicles, a longtime Mercedes-benz partner in body manufacturing, will provide the body work.