Kharl Prado
May 27, 2010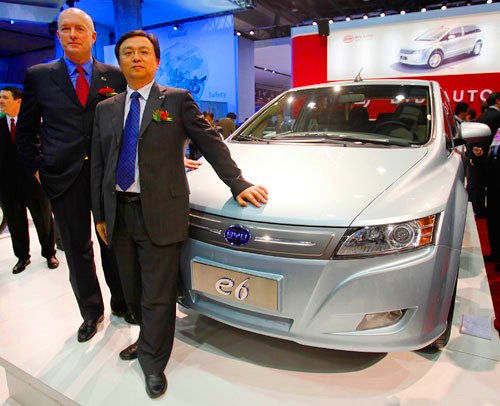 It's now written in ink. Daimler AG has just signed a deal with China's BYD Company Limited. They're off to build a new brand of electric vehicles for the Chinese market. To be shared equally between the two parties, the new company will be christened the 'Shenzen BYD Daimler New Technology Co. Ltd.'
That was excruciatingly long, don't you think? Well, that's typical for China whose government is very strict on multinational companies planting roots on their soil. Just as well, the two companies will be shelling out at least RMB 600 million as registered capital.
They're going to be building a new line of electric vehicles that will benefit from both Daimler AG's expertise in electric vehicle architecture and BYD's firm grasp on battery technology and e-drive systems.
Both sides couldn't hold back their anticipation for the team up. BYD Chairman and President Wang Chuanfu acknowledges that his company is going to work very hard with Daimler AG into fully capitalizing on all opportunities. They want the new electric vehicles to enter the market as soon as possible. Daimler AG's Chairman of the Board of Management, Dr. Dieter Zetsche believes this partnership is positioned perfectly and is well on its way into tapping the untold potential of electric vehicles in China.