Gill
May 27, 2010
Mercedes-Benz is gearing up to meet the forthcoming US fuel economy regulations by adding a whole new model line-up for the C-class. The move is also aimed to increase the market share of Mercedes-Benz by appealing to new fuel-economy conscious US customer. In fact, it is rumored that Mercedes-Benz is preparing a raft of compact cars for the US market, which can include models derived from the next-gen B-Class platform and convertible and coupe models of the next C-Class.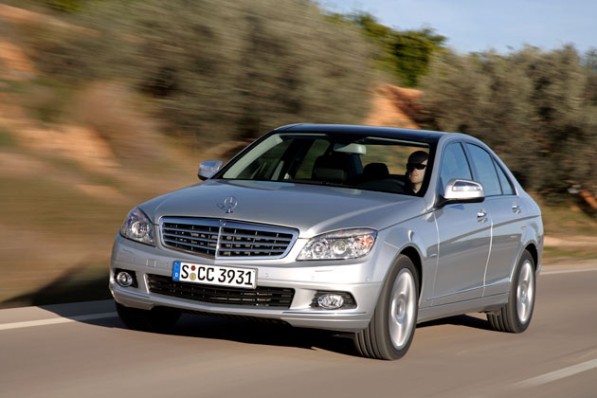 The news has been confirmed by the Mercedes' U.S. chief Ernst Lieb. He said that the German automaker wants to achieve a growth of 30 % in the US market over the next five years and is planning to introduce a slew of small cars from as early as 2012. The models derived from the next-gen B-class will lead the first onslaught. The lineup is expected to include B-class's sedan, coupe and crossover versions and an AMG variant is planned for later stages.
The C-class lineup will follow in 2013. The all new model (both convertible and coupe) will be manufactured in USA. The brand new four-cylinder units will be on offer, which include both diesel and gasoline engines. Earlier too, the automaker has confirmed that it will launch a new coupe derived from the current C-class in 2011.
In US also, the key competitors of Mercedes-Benz are BMW's 3 and 1 series families.However, the prime issue has to be the pricing. Currently, V-6 powered C-class is the smallest engine on offer in the states and is listed at $33,600. So, in order to introduce new compact variants, Mercedes-Benz has to price them cheaper than that. Hopefully, the company can price it close to BMW 1-Series, which starts at a tad over $29,000.