Kharl Prado
May 14, 2010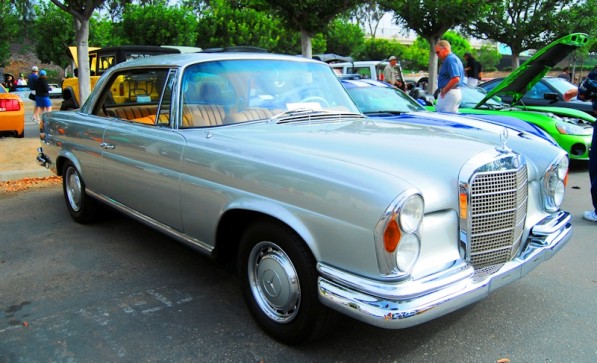 Are you in the business of collecting famous antiques? Well, then here's a fine example. This 1969 Mercedes-Benz 280SE was used in the film The Hangover where three men and a husband-to-be drove all the way to Las Vegas for the groom's bachelor party. And now, it's for auction. Sounds like fun? It sure does.
Along for the ride in the Mecum Spring Classic Auction are Cobras from Iron Man the Movie, Formula One cars from Charlie's Angels (fake, of course), and, believe it or not, two, yes two Knight Rider KITTs. Awesome!
Just to brief you in on the event, the Mecum's Original Spring Classic Auction is held yearly in Indianapolis. It's being held from May 13 to 17 (so you better hurry and pack your beers) and will feature over 1,000 cars and over 300 neon signs in exhibitions set up along five buildings interconnected around the Indiana State Fairgrounds. Don't worry about the weather folks because it's an indoor affair.
Alongside the vintage muscle cars is an exhibition on automotive artwork and literature. So if you're looking for something to brighten up your garage without looking too domesticated, this is the place to be. So get your ass up from the computer screen and warm up your engines.