Kharl Prado
May 10, 2010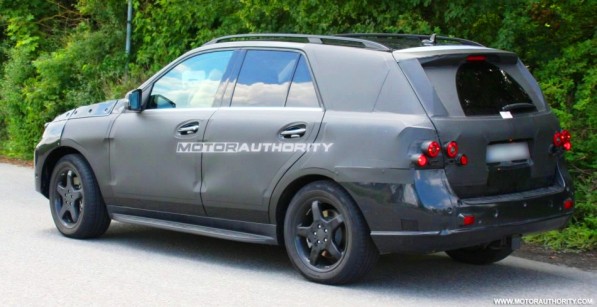 A new M-Class is in the works. To be named the ML, Mercedes-Benz's new SUV will be leaner and meaner, and will be more fuel efficient than the current M-Class. It's also going to be a little bit shorter than the current vehicle, so weight is definitely going to be a big difference.
Of course, with less weight comes more power. And with new V6 and V8 engines, that's a LOT of power – around 200 to 225kW and 350 to 370Nm for the 3.5-liter V6, and up to 320kW of power for the V8. Fuel consumption is predicted to be around 7.6L/100km and 9.5L/100km respectively for the V6 and the V8.
Reports say that the new M-Class will be launched around the first half of next year, but won't reach Australian shores till three to six months later. Aussies also have less to expect since the V8 might not reach Down Under. Part of the reason is Australia's fuel.
Mercedes-Benz's new V6 and V8 engines are made to be Euro 5 compliant, which means at the end of their first 100,000km, they have to be clean as a whistle. With Australia's fuel containing up to 50ppm of sulphur (10ppm limit for Euro 5), that brings compliance down to around Euro 4.5.