Kharl Prado
May 10, 2010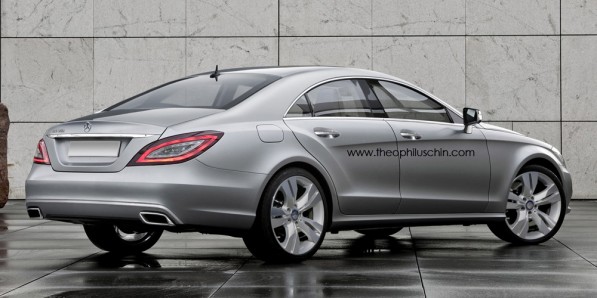 Heads up, folks. We now have some artist renderings of what the up-and-coming Mercedes-Benz CLS will look like. Credit goes to Theopilus Chin for laying artistry down. These renderings, according to Chin, are based on the Shooting Break Concept unveiled only recently plus the spy shots of the CLS being thrown around the Net.
What do you think? Are they accurate, or not quite? You decide.
Insider scoop on the new CLS reveals that it'll be breaking in with new Mercedes-Benz V6 and V8 engines, plus several turbo-diesels and, of course, an AMG variant. How much power from the AMG version? Around 386kW, or 525hp, enough to make your teeth rattle in sheer adrenaline. There's also a BlueHybrid engine that's rumored to join the lot, and talks of a 7-speed automatic transmission.
Some sites are suggesting a September appearance this year. Who knows? All that matters now is who gets first shot in the dealerships. No word yet on the price but it'll definitely fetch a little bit more than the current CLS.
In relation to the Shooting Break Concept, the new CLS interior should be of the same nature, with tones suggesting a rodeo lifestyle. Weren't wild horses tamed using break-in carriages? That's how the concept was named, by the way.

via: Theopilus Chin