Kharl Prado
May 25, 2010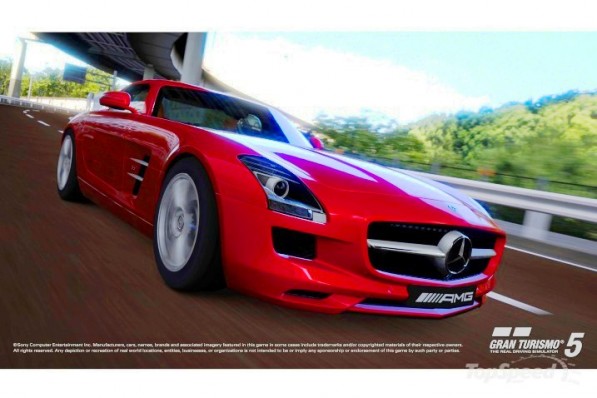 Think you've got what it takes to pilot a Mercedes-Benz SLS AMG? Well, MB and the team behind Gran Turismo 5 want to be sure, and they're working together for a project that will make you aware of what it's like to be behind the wheel of the SLS on sleds. Yep, you heard that right – sleds.
Call it crazy but they're doing it. If you're crazy enough (about the SLS AMG), you'll take on one of three (or all three) courses offered at the Mercedes Benz AMG Driving Academy. Courtesy of the GT5 team, enrollees will be able to try the SLS AMG on their demo game on sleds. The simulator will give you a feel of the SLS AMG's handling characteristics so you won't get shocked once you step into the real thing.
Mercedes-Benz USA Product Manager Greg Clark confirmed that the SLS AMG sled simulator will be using both tracks that currently host the AMG driving academy – Road Atlanta and Laguna Seca. If you're in the know, you'll realize that the Seca is no joke. There've been a lot of casualties thanks to that track's crazy sudden uphill-downhill hairpin corners. It's crazy. But hey, that's the real reason why you'd want to enroll, isn't it? To get downright crazy with the SLS AMG on an equally crazy race track.
So buckle up and strap on those Nomex gloves. The AMG Driving Academy is just around the corner. Bring tons of cash for your tuition.