Kharl Prado
May 5, 2010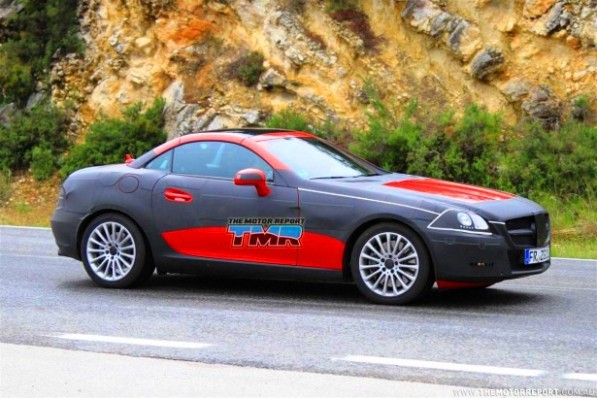 The 2011 Mercedes-Benz SLK is set for a transformation. Apart from earlier reports of its getting a generous helping of carbon fiber panels to lighten its already lean curb weight, the up and coming SLK will also be getting a fresh makeover to distinguish it from the old.
The next SLK will have a thoroughly redesigned front end that'll flaunt an entirely new grille that's quite similar to the SLS AMG. Also getting a revamp are the headlights, hood and front bumper. Coupled with even longer and sleeker side mirrors, these new designs will improve the new SLK's aerodynamics and make it a lot more visually astounding.
Power, of course, will have a premium as well. An engine option will see power coming from a four pot 2.2-liter BlueEfficiency twin-turbo diesel, as well as a 3.5-liter twin-turbo V6 petrol that is very likely to peak at around 220 to 260 kW. This option is probably going to be housed in the SLK's AMG version. No word yet on whether it'll keep a supercharged Kompressor-variant.
So stay tuned folks. The new SLK is going to change how you view a short, lightweight sports convertible. That's what 'SLK' means, by the way.