Leo
May 11, 2010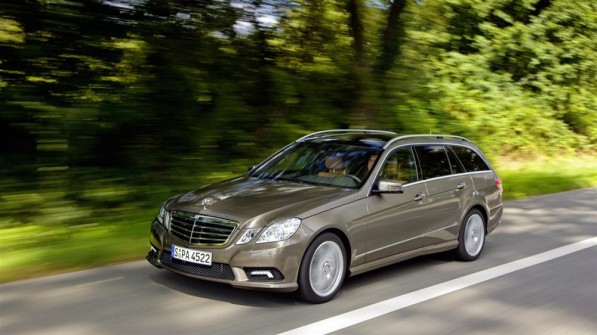 Daimler has just announced the debut of its 2011 E350 4MATIC Wagon, the latest in the E-Class series. Foremost in the new design is an innovative accident-avoidance system which includes drowsiness detection and automatic emergency braking to allow for imminent danger recognition.
Mercedes' eye on safety included features that limit injury from collisions, among which are the standard nine-airbag systems (pelvis bags out front for the first time and side impact protection gear), and NECK-PRO crash-responsive head restraints.
Designed for comfort on long road trips, Mercedes trumpets the easy load capacity and operation of the Wagon's storage system as well as a newly developed Direct Control suspensions.
The compartment is roomier at 1950 liters and is quickly opened with the ignition key or by pressing the handle for rear loading.  Its "quickfold" system allows for level surfaces and long, bulkier loads. The suspension setup, on the other hand, includes adaptive damping, self-levelling rear suspensions, and re-engineered multi-link independent suspension. Its 3.5L V6 engine has 268HP and an average fuel economy of 10.9 liters/100 km.
Externally, the Wagon's features were based on the just-launched S-Class characteristic firm, concave side panels and vibrant edges. The rear end is dominated by sleek horizontals lines and distinctive LED tail lights.
The E-Class Wagon debuts in Canada on June 2010 with a $66,900 price tag.