Kharl Prado
April 15, 2010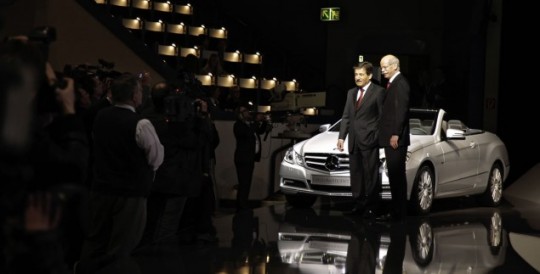 The automotive industry is a changing landscape. It is very dynamic and quite unforgiving to brands that fall short of following modern trends. But to those brands that do keep up, the industry rewards them with loyal customers and stable market shares. That is exactly the case with Daimler AG, according to CEO Dr. Dieter Zetsche.
The parent company of Mercedes-Benz not only strives to keep its head floating above the torrential tides, but it manages to stay in shape according to current demands in the industry.
Whether in the realm of efficiency, brand profiling, technological advancement, maintaining and improving market shares, and keeping customers loyal, Daimler AG proves to be at the top of its game.
Zetsche proudly announced this as Mercedes-Benz enjoyed a successful 15 percent increase in first quarter sales as compared to the first quarter of the previous year. Zetsche gives much credit to the outstanding performance of the new E-Class and S-Class models.
The esteemed CEO, who was once top brass for Chrysler back in 2000 to 2005, is now making amends by ensuring that the new partnership with Renault SA doesn't mimic the same resource-sharing limitations as the disastrous merger with his previous company.