Armin Hodzic
April 22, 2010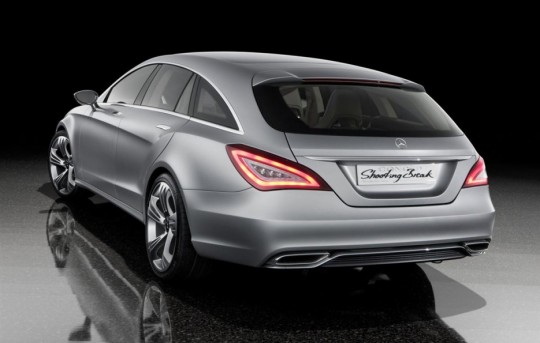 The term "Shooting Break" is the name for its latest concept vehicle. "Break, or the homonym Brake, was the name once given to carriages used to 'break' in wild horses and also to restrict (or 'brake') their urge to move, so that they could be put to use as work horses.
Since the carts could easily be broken as part of this process, people tended not to use ones which they may have urgently needed for other purposes. Where necessary, 'Brakes' were often fitted out with variable bodies, which were only really used to carry along anything that may have been necessary for the hunt, for example. Any such vehicle which was used when going out shooting was called a Shooting Brake or Shooting Break.
In the 1960s and 1970s, motorized Shooting Breaks were popular in Great Britain–exclusive crossover vehicles, which combined the luxuriousness of a coupe with the luggage space of an estate."
Another term for Break is "Engine break-in" where the goal of modern engine break-ins is the settling of piston rings into an engine's cylinder wall. Shooting Break is a unique name for the new evolution of Mercedes Benz.