Junnie Crisostomo
April 14, 2010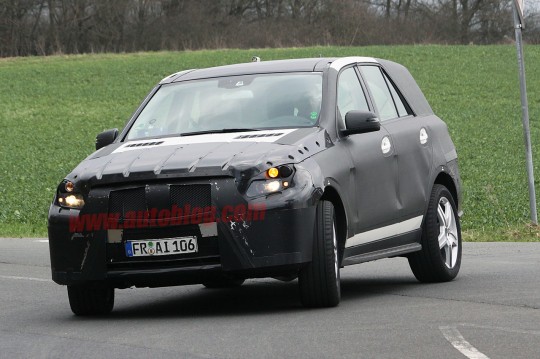 The recent spy pictures of the next generation M-Class that has proliferated the net lately has given as so much anticipation on what the new M-Class would look like. But we didn't expect that the performance oriented variant, ML63 is now also undergoing development.
Speculators say that the new ML63 will be powered by the 5.5 liter Biturbo V8 that produces 536 horses with 630 Nm of torque. Earlier reports have confirmed that the new direct injection engine will be 25% more efficient and quicker by one hundredth of a second, 0-60 in 4.5 seconds. The new engine is said to have a 24.7MPG. Now that's impressive for a 5.5 liter V8.
The "63" classification will still be retained even though it will be powered by a 5.5 liter engine.