Junnie Crisostomo
April 14, 2010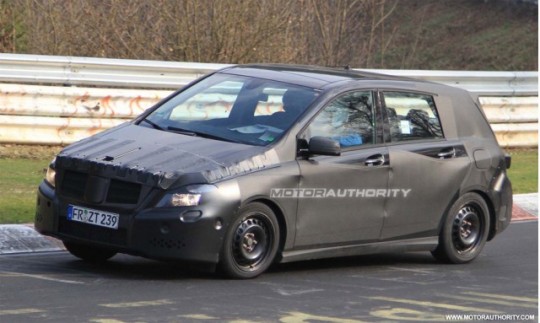 The B-Class has been a marketable model for Mercedes since it was launched in Europe, Asia, and other continents. It has sold over 120,000 units on its first year of production. The next generation will come out in 2012 and will now be available in the US.
There are speculations that Mercedes is planning to widen its range by introducing new variants a new convertible coupe and a hatchback to compete head on with the 1 Series from BMW. There's also a possibility to offer a new four door on a coupe platform. The hatchack is slated to come out, as it is now being developed and tested at the Nurburgring in Germany. Hybrid variants are also expected to be released, as well as turbo engines with small displacement. The B-Class will also feature a hydrogen fuel cell model, the F-Cell.
AMG confirmed that they will tune a four cylinder engine specifically for the B-Class. The AMG variant would directly compete with the VW Golf R32 and Audi S3. So expect to see a sportier B-Class with performance oriented body kit and sportier interior.
Mercedes has changed its mind of not releasing the B-Class in the US because it might hurt the brand's image of luxury plus due to low dollar rating, pricing could be an issue. Thanks to the help of Smart Fortwo's sales that gone up in North America. The B-Class and A-Class will now be introduced, since the US market is now changing its image as a sucker for big cars and SUVs.
Hot hatches and econoboxes by Mercedes, why not?

via: MotorAuthority