Junnie Crisostomo
April 7, 2010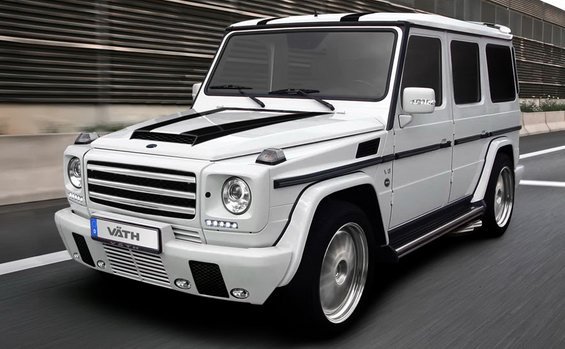 When you think that the G55 is not enough to unleash the beast in you… stop thinking about a more powerful Gelaendwagen, because your thoughts are now reality.
We introduce you, The new G55 AMG tuned by Và¤th Mercedes Tuning of Germany. Và¤th has kicked up a notch and made the G55 prance with 680 horses under its hood. The German tuner has replaced a new intake manifold, new exhaust system, coolers and their patented Và¤th fuel cooler. A torque of 840Nm enables the SUV to go from 0-100 in 5.5 seconds and a top speed of 165mph.
Và¤th also tuned the suspension and giving the G a lower stance of 35mm. A new brake system is also fitted to have a more stopping power. It also features a set of 22 inch alloy rims wrapped with some 295/35/22 Yokohama ADV ST. The exterior was also modified, with new hood scoop, body kit, roof spoiler, new exhaust pipes, LED daylamps and Xenon lamps as well.
The interior is also tricked out with new leather, steering wheel, instrument panel and carbon fiber trimmings to make the G55 a meaner machine.