Kharl Prado
April 14, 2010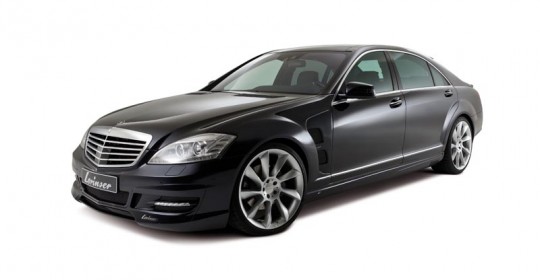 Some Benz owners like it hot – AMG or Brabus smoking hot. While there are some who prefer a little more subtlety to their ride, and opt for a more relaxed facelift that's not too stock. And for those kinds of customers that own an S-Class, Sportservice Lorinser just happens to have the perfect kit.
Lorinser will turn your S-Class into a eye magnet. The body kit features a spoiler bumper with complimentary rear skirt, a roof spoiler and rear lip that provides ample downforce at high speeds, and low-key side skirts that are seamless nonetheless, all blended in a discreet manner so as not to be obnoxious.
But what's more important is what Lorinser does with your engine. Their Lorinser Diesel Module ups the power of the S 350 CDI's engine by as much as 30 hp, while their LV 12 Biturbo gasoline performance kit will boost your 12-banger with an additional 110 horses. The kit includes a new ECU, tweaked turbo, EFI and a freer flowing exhaust.
Topping it off, Lorinser throws in 22-inch aluminum RS9's plus lotsa' chrome and leather in your cabin. So why wait? Handover them S-Class keys to Lorinser and let 'em do their magic.