Gill
April 28, 2010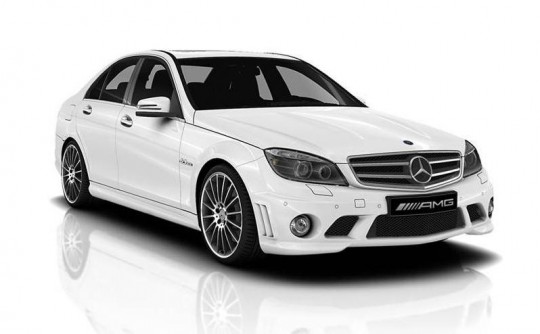 Mercedes Benz C 63 AMG was launched in Australia in 2008 and exactly after a year the German company has declared that more than 1000 C 63's (both estate and sedan) have been sold since then.
The actual figure stands at 32 estates and 1,006 sedans. These figures have made the C63, the best selling AMG make in Australia to date. This announcement has propelled Mercedes-Benz Australia Pacific to the fourth rank worldwide (by volume) for international AMG sales.
In 2009, Mercedes-Benz has recorded 8 percent growth in AMG sales despite stock shortages. A major push was provided by the limited edition "Edition 63" C 63 estates and sedans which were especially built for Australia.
Commenting on the success, Mr. Horst von Sanden, the Managing Director of Mercedes-Benz Cars, said "So far in 2010 we have posted a 22 percent increase in sales, with the all-new E 63 AMG already having sold more than 100 units and the C 63 AMG is on track for more 600 units. We have convincingly established the C63 as the ultimate prestige sports sedan in Australia by outselling our nearest rival by 66 percent in 2009 and 131 percent in 2010." Von Sanden jokingly concluded saying, "I sometimes think that AMG stands for 'Australian Market growth'."
The highly acclaimed Mercedes-Benz C 63 AMG produces a healthy 336kW at 6,800rpm coupled with a torque of 600Nm. The car takes just 4.5 seconds to sprint from zero to 100 km/h. its major competitors are BMW M3, Audi RS4 and Lexus IS-F.