Muamer Hodzic
April 19, 2010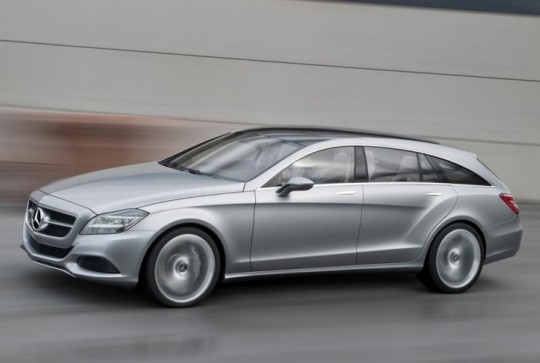 Mercedes-Benz may have caught everyone off guard with this gem. It's codenamed the X218 CLS Shooting Break (yes break instead of brake like we usually see with concepts) and will be shown off at the Beijing Motor Show along with the next-gen CLS (codename C218).
Since this does seem to be an almost production ready vehicle, we can assume that the next-gen CLS will look very close if not exactly the same as this Shooting Break concept, especially in the front.
Just like the original CLS was a ground breaking re-invention of the typical 4-door seden, the 4-door Shooting Break concept wants to re-invent the wagon or estate category. As you will see in the pictures below, the production ready CLS concept offers potential customers an elegant and clean look, dominated by natural wood and leather materials. The full-length center console highlights the four-seat layout, and the the wooden floor of the luggage compartment contrasts nicely against inlaid aluminum protective loading strips.
The concept will be powered by the forthcoming new V-engine generation from Mercedes-Benz. It will have a 3.5 liters V6 engine, which will produce 306 hp. The other engine will be a turbocharged 4.6-liter V8 that puts out around 435 horsepower and over 400 lb-feet of torque.
Well if that isn't enough power then there is always the AMG version. This will be a 5.5 liter V8, turbocharged direct injection, with over 560 hp and 664 lb-ft of torque.
We'll be posting even more info/pictures/videos soon, so stay tuned.