Kharl Prado
April 3, 2010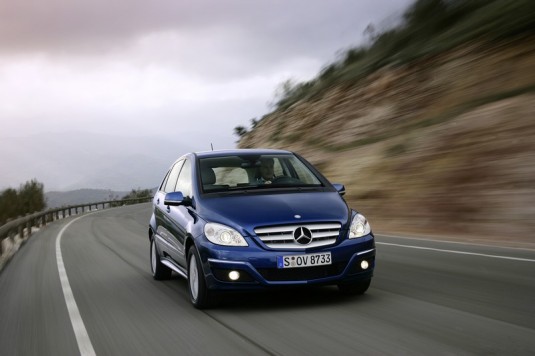 The stage is set for the coming of a new B-Class. If you've stopped drooling over spyshots of the next-generation B-Class teasing you, then maybe you need a dose of some quality CGIs to retrigger your hunger.
This time, Mercedes-Benz is putting a higher premium on its main compact vehicle, over and above the smaller A-Class. And part of the pampering is a whole new production plant in Hungary that is now undergoing construction. This new plant is an addition to the Rastatt plant which already produces the B-Class. And it will house the manufacturing of four models for both A and B.
To further escalate the war against competitors, the next generation B-Class will be offered with four engine variants, namely gasoline, diesel, hybrid and electric. The EV variant is sure to make its mark, promising output that's almost at par, if not exceeding, the performance of a 2-liter gasoline engine. Both hybrid and fuel cell powertrains are now undergoing tests by Mercedes-Benz parent-company, Daimler AG.
And to really fan the flames, Mercedes-Benz is open to the possibility of offering a B-Class tuned by AMG. With power to be pegged around 250hp, it's sure to attract younger Benz owners.