Muamer Hodzic
April 14, 2010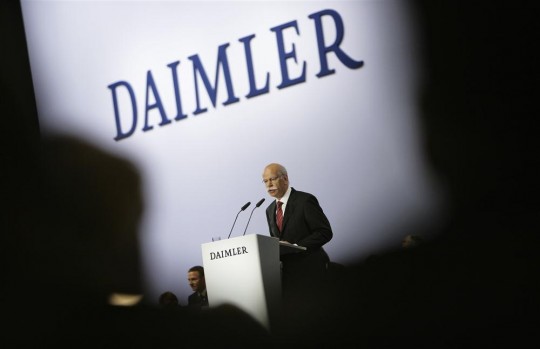 Zetsche sees the latest cooperation agreed upon with Renault-Nissan last week as an important step for the Group on the way to establish a "highly efficient business system." The agreement covers cooperation in four areas:
– Smart will offer a four-seat model based on a vehicle architecture developed jointly with its partner for the Twingo and the smart, thereby enhancing smart's position as a young brand offering practical and attractive urban vehicles.
– In addition, new small three and four-cylinder engines will be jointly developed.
– Cooperation will also take place in the area of small commercial vehicles. Mercedes-Benz Vans will supplement its portfolio with a completely new entry-level model.
– And Nissan will be supplied with large Mercedes-Benz gasoline and diesel engines for its luxury brand, Infiniti.
Even though, the partnership didn't seem to be as deep at first, looking at the above points again makes me thing otherwise. Everything from developing small engines together, to supplying Infiniti (a competitor here in the US) with large diesel and gasoline engines, which might not just stop at sharing 4-cylinder engines, but maybe even move up to the V6 or even V8s from AMG. Let's wait and see what else they think should be shared.