Kharl Prado
April 18, 2010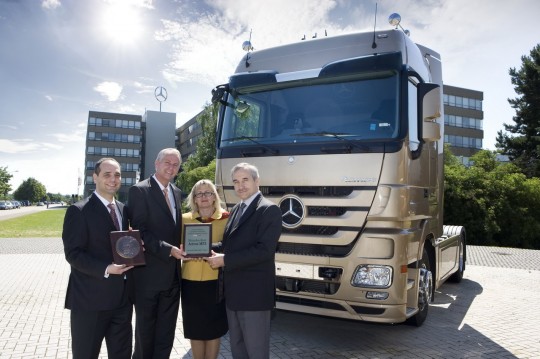 When you've got things going for you, it just seems right to keep doing what you're doing till it comes full circle. That's exactly what Mercedes-Benz Trucks aims for by localizing production in Aksaray, Turkey, their number three country in terms of sales market share.
Right now, there is a great demand for heavy duty, long-distance road haulage trucks in Turkey's premium truck segment. Mercedes-Benz Trucks is looking to fill that demand by setting up shop in Aksaray to further establish market dominance of their flagship vehicle, the Mercedes-Benz Actros.
Mercedes-Benz Trucks currently holds a 41.1 percent market share in the heavy-duty trucks segment. With the construction of the Aksaray plant, Mercedes-Benz trucks will be hitting two birds with one stone – strengthen the market share and secure employment for the workers in the nearby Worth plant.
The plan is to ship Actros parts kits from Worth plant to Aksaray for assembly. Also included in their production are the Mercedes-Benz Atego, Axor and Unimog. The entire vehicle fleet will feature the tried-and-tested Mercedes-Benz BlueTec engines, certified for both Euro 4 and 5 emission standards.
Worth and Aksaray plants will work hand-in-hand to produce trucks for both the domestic and exports markets.