Kharl Prado
April 12, 2010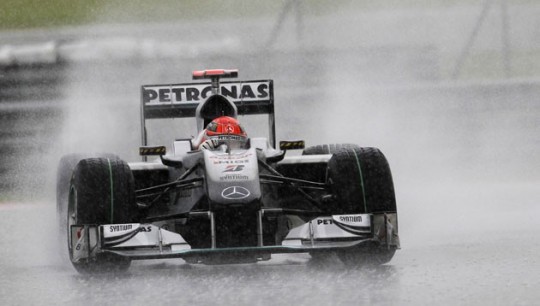 There's an old saying that it's wise to quit while you're ahead. Seven-time Formula One world champion Michael Schumacher seemed to agree on that back in 2006 when he left behind his legacy.
Things were going pretty smoothly for the most accomplished F1 champion – a consultancy stint at Maranello, freedom to join other racing events, and all the time in the world to ride super bikes at, forgive the pun, breakneck speeds.
But then one fateful day, it suddenly occurred to him that he wasn't cut out for retirement. Not yet. Schumi was itching to get back into an F1 car and show them youngsters how it's done. Supposedly.
Unfortunately, after three years of testing and helping design production Ferraris, the once agile Schumacher has lost some, if not most, of his fleetness.
To put things in better perspective, Schumi has so far consistently been bested by his wingman, Nico Rosberg, joining ranks with rookie Vitaly Petrov. Rumors now suggest that Schumi might abandon ship on his 2012 contract. Mercedes-Benz, however, says not quite.
There's still sixteen races to go, which is plenty of time for Schumi to start pulling some of his old stunts. So what do you think?