Gill
April 28, 2010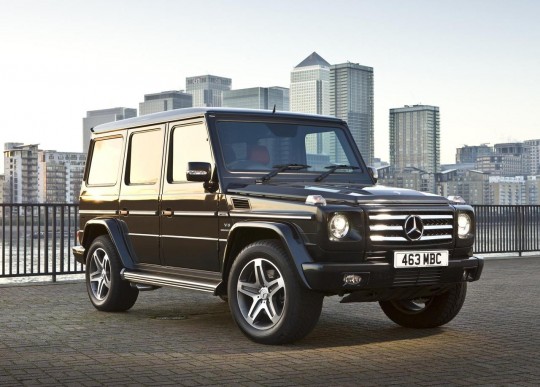 After a gap of ten years, Mercedes-Benz will again launch the iconic G-class in its biggest right hand drive market. The Mercedes Benz G-Class is set to storm the UK roads this autumn with options of a diesel and a petrol supercharged engine. The G-Class is a do anything, go anywhere vehicle which recently celebrated its 30th birthday in 2009. However, don't let age fool you into thinking that it is incapable. The old warhorse is a robust classic design and has now been twinned with the most up-to-date Mercedes-Benz technology offering peerless off-road features.
British customers will be offered two variants, namely: the G 350 CDI producing 221 hp while at the same time returning 25.7 mpg. The second engine option is the monstrous G 55 AMG KOMPRESSOR bursting out 500 hp and capable of sprinting from 0-62 mph in 5.5 seconds. Both the models offer a multitude of standard equipments which include automatic transmission coupled with low and high gears, automatic climate control; Bi-Xenon headlamps, leather upholstery (dashboard included), heated seats with memory, COMAND system with reverse parking aid and the magical Harman Kardon Logic 7 Sound system.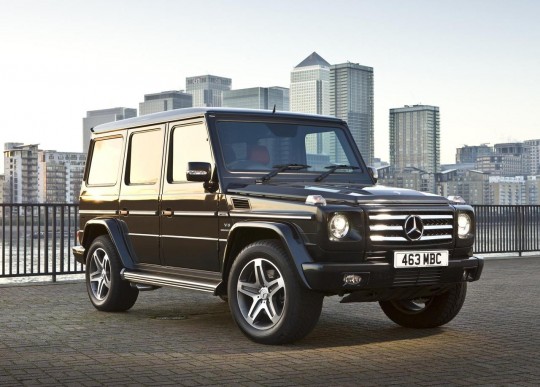 At the official launch, Dermot Kelly, Managing Director of Mercedes-Benz Cars said: "Despite Mercedes-Benz G-Class being the longest-serving passenger car series in the history of Mercedes-Benz, we are delighted to welcome it as a 'new model' in right hand drive for UK customers. The long wheelbase version in particular blends style, technology, practicality, impeccable build quality and unbeatable off-road credentials in a shape that is as seductive today as it was when originally launched".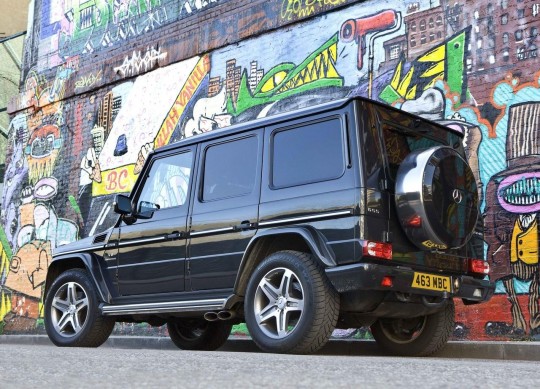 The timeless and unique look of the Mercedes-Benz coupled with distinctive design sets it apart from the crowd. There is a strong worldwide following of automotive enthusiasts looking for an exclusive and luxury SUV. The G-Class offers virtually inexhaustible off-road capability and it's the everyday practicality of this iconic vehicle that has helped it to achieve sales of over 200,000 cars since its worldwide launch in 1979.
The top of the line G55 Kompressor will be priced at £114,975 OTR while the G350 CDI will cost £79,975. Besides these, there will also be a G 300 CDI Professional to be priced at £57,975.