Muamer Hodzic
April 14, 2010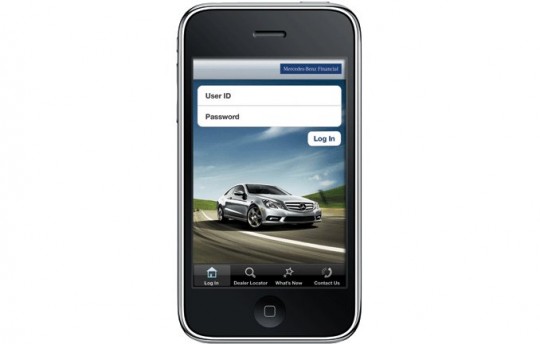 Good news for all the iPad lovers out there! The iPhone Financial App from Mercedes Benz is now on iPad. Since the launch last October, Mercedes Benz Financial has received approximately $2.5 million in payments from customers via their mobile devices. All in all, that's more than 11,000 downloads and 3,000 loan payments. And today Mercedes-Benz expands the service to owners of the new iPad who have accounts with Mercedes-Benz Financial.
According to Andreas Hinrichs, Vice President of Marketing for Mercedes-Benz Financial, "Our customers' response to the convenience of managing their accounts with their iPhone or iPod Touch was so overwhelmingly favorable, it convinced us to be ready for new iPad users who are also customers of Mercedes-Benz Financial".
Hinrichs also added "When the iPad officially launched last Saturday, an upgrade of the Mercedes-Benz Financial app compatible with the iPad was available for our customers and for Mercedes-Benz enthusiasts. Additional advantages for us include paperless transactions and the resulting cost efficiencies in processing payments".
In order to avail the free Mercedes Benz Financial App, account holders must first register online at mercedes-benzfinancial.com to access the account management features of the App. They can also get it from the App store on the iPad, iPhone and iPod Touch.
An additional feature is that customers can view their account summary and request payoff quotes. They can have access to the nearest Mercedes-Benz authorized dealer location, contact a customer service representative and see what's new from Mercedes-Benz Financial.
It's a big thing. Last month, Mercedes-Benz Financial announced expanded personalized and convenient account management features to all of its customers using smart phones like BlackBerry, Droid and other mobile devices with internet capability. This is good news indeed!