Muamer Hodzic
April 16, 2010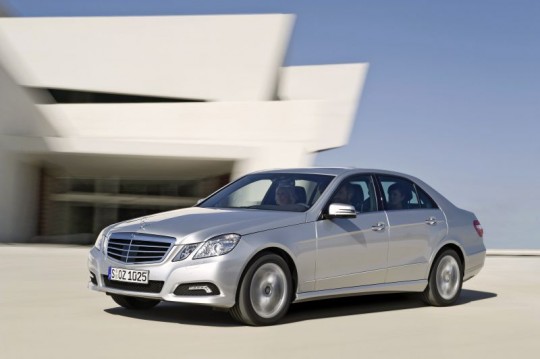 When it came to choosing "Unser Auto 2010", which translates to "Our Car 2010", the readers of more than 120 regional weekly newspapers in the newly formed German states, which prior to the unification was called East Germany, voted the E­-Class the most popular German car. In so doing, they confirmed the result of the polls held by Germany's leading motoring magazines to canvass opinion at national level.
For the 11th time, the readers of weekly newspapers in Germany's eastern states were called on to cast their votes for "Unser Auto", one of the categories being "the most popular German-built car". The top new models launched in the course of the past year were up for election – from compact small cars to medium-size models and sports cars all the way up to luxurious premium saloons. Among the German participants, it was the E­-Class Saloon that took first place. This choice confirmed the result of the polls which leading German motoring magazines, such as auto, motor & sport, ADACmotorwelt, Auto Bild and Auto Zeitung as well as the online service autoscout24.
If you've been reading our stories here, then you've probably noticed that the new Mercedes-Benz E-Class has won a number of awards over the past few months. We also noted this in a post a few weeks ago, where we highlighted all the awards that it had received over the course of this past year.

The cup for the victorious E-­Class was presented to Florian Seidler, Head of Sales Management Mercedes-Benz Passenger Cars, by Martin Buhl-Wagner, Managing Director of the Leipzig Trade Fair, on the occasion of the Automobil Messe International (AMI) show. This trophy joins the impressive line-up of major national and international awards which the E­-Class has already received. A selection of these titles is shown here: