Kharl Prado
April 30, 2010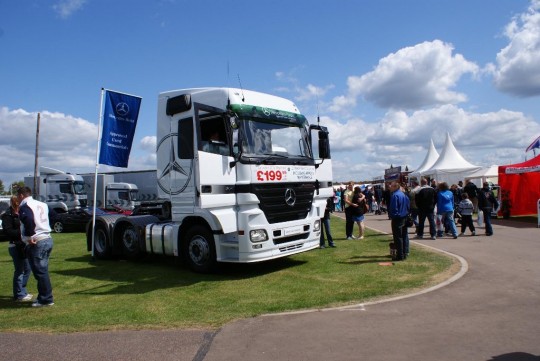 Do you own a business in Europe? Are you looking for reliable, versatile commercial vehicles to mobilize your products and services? Then you've got to be present in next year's Commercial Vehicle Show, to be held from April 12 to 14.
Launching exhibits will be no less than Mercedes-Benz Vans, Trucks and Approved Used Commercials divisions, plus other CV companies such as Econic, Unimog and Mitsubishi Fuso Canter. This is in redemption of last year's show that was cancelled due to the global recession, and this year's CV Operators Show which did not include any truck company on the showfloor.
Mercedes-Benz Commercial Vehicles Managing Director Ian Jones however says that if the economy plays against the industry again, and if other companies decide to bail out, then they may have to change their plans on joining the show despite their decision.
Jones also adds that MB's Truck Division will also be setting up in Trucksfest Peterborough on May 2 and 3. They'll eveb be bringing in a Mercedes-Benz Petronas Formula 1 simulator to really engage the crowd.
There's also Van Experience in Kenilworth, Warwickshire on June 14 to 25 where Mercedes-Benz vans will be up for test drives.
Other shows lined up for Mercedes-Benz are FutureSource (formerly 'IWM Show'), in London's ExCeL, Green FleetArrive, Drive at Rockingham Raceway, and RWM at the NEC.