Kharl Prado
April 17, 2010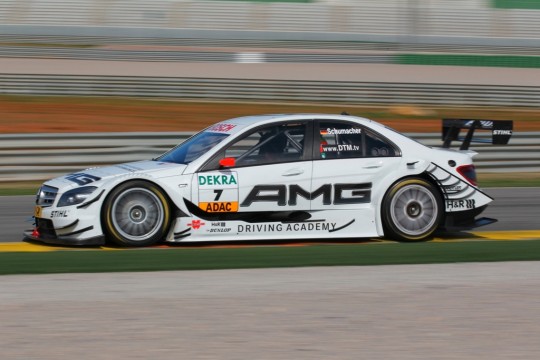 While movie stars can be forced into retirement when they run out of projects, retired F1 drivers have it better off. Having already proven their worth behind the wheel, it's a lot easier for them to find teams willing to reemploy them.
One fine example is David Coulthard. Having won 13 Grand Prix races in a span of 15 years, he almost made it World Champion in 2001. Now working as F1 racing consultant for Red Bull Racing and Scuderia Toro Rosso, DC has been given an driver's slot by Mercedes-Benz in the DTM German Touring Car series.
DC will riding with his wingman, rising Chinese racing star Franky Cheng, and three other drivers, driving a 2010 Mercedes-Benz C-Class. News of DC's return to racing came as early as December last year, but was only made official and announced publicly on Easter Day this year by Mercedes-Benz motorsport director Norbert Haug.
DC and Cheng are going to be joining the Mercedes-Benz ranks with Paul di Resta and Gary Parffett, both certified F1 test drivers for Force India and McLaren respectively, as well as Bruno Spengler of Canada and younger brother of the seven-time Formula One world champion Michael Schumacher, Ralf.