Armin Hodzic
April 17, 2010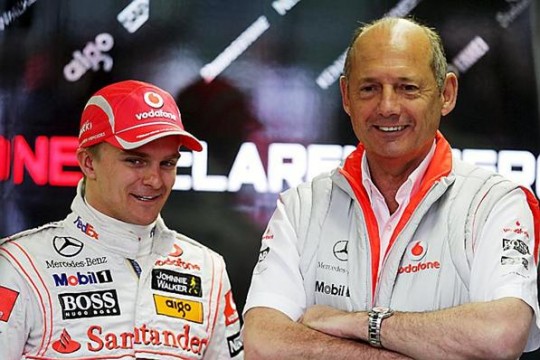 McLaren Racing Limited, the second oldest and one of the most successful teams in Formula One, together with boss Ron Dennis has revealed that his team initiated the split from Mercedes-Benz, and not the car maker.
The team will still be running Mercedes engines until the end of the 2011 season, after that we don't know what the future is in store for them. Mercedes-Benz bought a 40 per cent share in McLaren in 2006 and Dennis says the company made its interest in taking over the F1 team clear on many occasions.
Dennis said that "They continuously over the years wanted to have control of McLaren and we continuously told them we did not want them to have control of McLaren," "The more they wanted it, the less we wanted to give it to them. Because you look at what happens… the influence they [car manufacturers] control is not always productive. CEOs change overnight.
"I have got 30-odd years of my life in this company, huge quantities of friends and people who have been through thick and thin with me, and I made it very clear to Mercedes-Benz, as did the other shareholders, that we are not for sale. They hankered always."
"We initiated it, we wanted to be independent," said Dennis. "This wasn't something which we weren't party to. I mean engine supply to Brawn in 2008 [for the 2009 season] required our consent.
"At the end of the day we were a fully integrated partner of Mercedes-Benz, and we still are. We are fiercely competitive on circuit, but off circuit we are still firm friends."
Both parties could have changed their plans in the period after 2006, but Dennis really should have made it clear to Merc when he sold the 40% that he was not willing to sell a controlling stake.