Armin Hodzic
April 25, 2010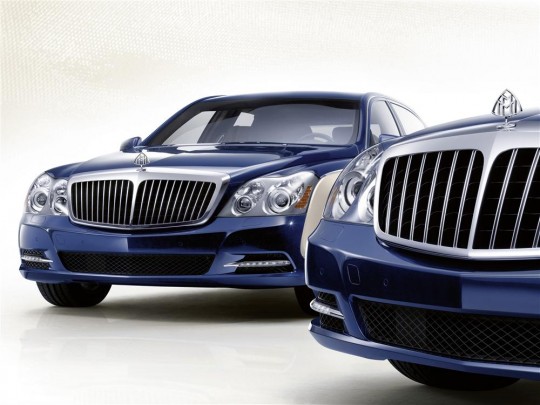 The popular brand Maybach will be face lifting their 57 and 62 standard models for the benefit of their loyal and prestigious customers. Aside from improving the vehicles' engine, the luxurious company made changes to the exterior design and interior comfort.
Let's start first with engine's improvement. Maybach has improve the car's horsepower by 18 hp. Now the engine has 630 hp. On the other hand, they were able to improve on the reduce of fuel consumption. The Co2 output is down to 368 g/km from a high of 390. The 57S and 62S models are powered by a 12-cylinder engine.
Moving on to the automobiles' exterior. The new exterior includes a new chrome radiator grille, a front bumper and redesigned hood, re-styled side mirrors and new rear light clusters and new new-look 21-spoke, 19-inch wheels for the standard models and get 12-spoke, 20-inch wheels for the S ones. Both models are longer and wider which gives more space for comfort. The best thing about the new exterior is the mirrors with optimized aerodynamics for improved vision.
The interior is even much better. It has a hand-braided or crystal-encrusted seat piping, a 19-inch rear screen, a perfume atomizer and a wireless internet function. The rear reclining seat gives a supreme riding experience to the passengers. With a long wheelbase, the seat can be recline like a "Lazy Boy" seat.  There is also a new mobile phone hands-free system with Bluetooth functionality in the rear. With this kind of features what more can you ask for.
Next week, the world premiere of the face lifted Maybach range will take place at the Beijing Auto Show.