Kharl Prado
April 28, 2010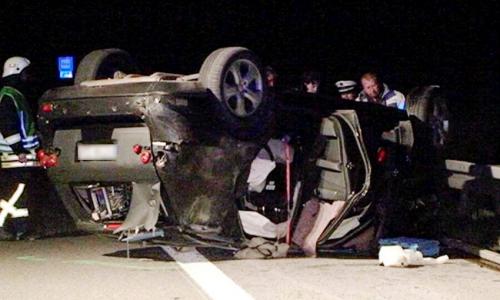 No matter how careful you or other motorists are, unfortunate circumstances can and will happen.
A fatality recently occurred on the Autobahn, a long stretch of highway in Germany where speed limits are almost non-existent. The parties involved included a test driver for Daimler AG, a 26-year man, and a couple of good Samaritans that were trying to help.
Police reports that there was an earlier accident wherein the 26-year-old man drove into the median guard rail. A couple of motorists saw the crash and decided to stop and offer some assistance.
All this was happening in the wee hours of April 23, along the A81 stretch between Singen and Stuttgart. Without any speed limit and street lights to uncover the darkness, disaster was inevitable.
As the 26-year-old man was alighting from his car, the Daimler AG test driver, in his prototype 2012 M-Class SUV, going full speed unknowingly rammed into him and flipped over, landing on its roof and sliding some 250 feet. The two Samaritans were fortunate enough to hurdle over the guard rail, but the 26-year-old man wasn't.
The test driver was rushed to a hospital with serious injuries, while the two Samaritans managed to dodge harm.