Kharl Prado
April 22, 2010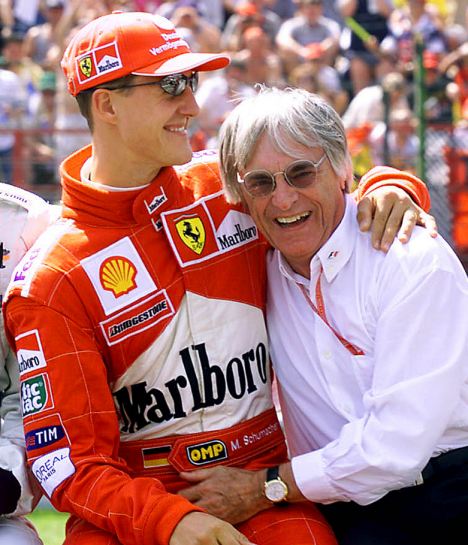 Bernie Ecclestone, Formula One's top honcho, says people shouldn't write off Michael Schumacher just yet. The seven-time F1 world champion is simply off his pace, and will eventually fight his way back up the standings.
Schumi, who has only been able to fetch tenth place in the standings, hasn't won a single podium finish since the start of the season. His best result so far was sixth in Bahrain.
Adding insult to injury, people keep rubbing in the fact that Schumi has been consistently outpaced by his supposed wingman, Nico Rosberg, who's trailing the championship leader, Jenson Button, in second place.
Ecclestone further defends his former F1 star as being limited by the Mercedes car, which is currently not yet at par with the likes of Red Bull and Ferrari. He also stresses Michael's three-year vacation from the sport as another factor in his delayed performance.
The F1 boss believes that Schumi still has what it takes to win in the sport. "He is not here as a tourist, he is here to win. He'll do that," adds Eccelestone.
Meanwhile, Michael's brother, former Formula One driver Ralf Schumacher, also went into his brother's defense warning the public to 'stay fair.'