Junnie Crisostomo
April 7, 2010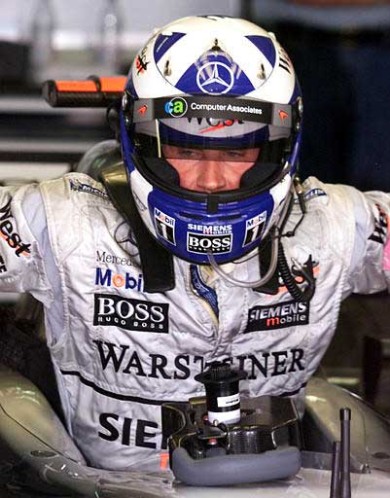 The former McLaren Mercedes driver is set to re-activate his racing career. After almost 2 years in hiatus, The Scottish race car driver will compete for the Mercedes Team of DTM (Deutsche Tourenwagen Meisterschaft) otherwise know as, German Touring Car Series. The opening race is slated on the 25th of April and to be held in Hockenheim, Germany.
"I always said I wasn't hanging up my helmet for good because I didn't believe I was over racing," Coulthard told the BBC. "I just knew my time as an F1 driver had reached its natural conclusion."
"I didn't actively look to race anything through 2009 but at the final race of the DTM season I really got the buzz and the tingle again for the competition."
"There's a reasonable level of technology involved in the cars, it's a professionally run championship and in Mercedes there's a company I worked with for seven years in my time at McLaren."
Coulthard also confirmed at the last F1 race weekend in Malaysia that he was offered to make a comeback in Formula 1 this season, but he simply ignored the offer.
"I had a call from one of the teams which I never returned because people in F1 knew I wasn't looking to make a return in F1," said Coulthard.