Kharl Prado
April 14, 2010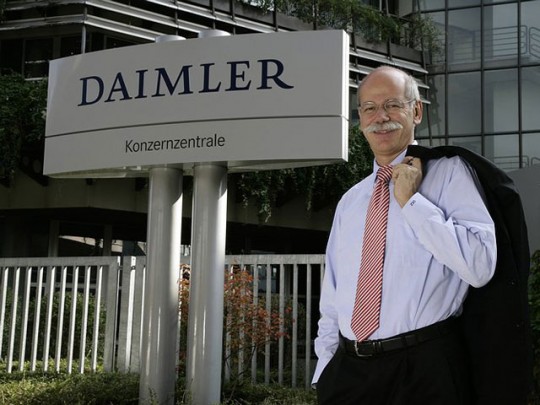 If you're an avid Mercedes-Benz fan, you'll know who Dieter Zetsche is. He's the guy who heads MB parent-company Daimler AG. Only quite recently, Zetsche expressed his rants and raves about the past, specifically about the merger with Chrysler that went down the sink.
Zetsche said that the deal with Chrysler was doomed from the start. This time with Renault SA, Zetsche promises that they're going to keep their feet on the ground and work on from there.
One mistake they made with Chrysler, according to Zetsche, was that there were too many celestial expectations, too many in fact that almost none of them ever came to fruition. It only lasted for a few months, before he finally handed it to Cerberus Capital Management in May of 2007, just one year after his appointment as Daimler AG's CEO.
And as a side note, Zetsche happened to be Chrysler's top honcho from 2000 to 2005. Even that didn't save the merger from losing $12.6 billion in market value.
Zetsche cites limitations on cost savings and resource sharing as one of the merger's biggest downfalls, something they won't repeat with Renault SA. The same happened in the past with Mitsubishi and Hyundai.