Armin Hodzic
April 25, 2010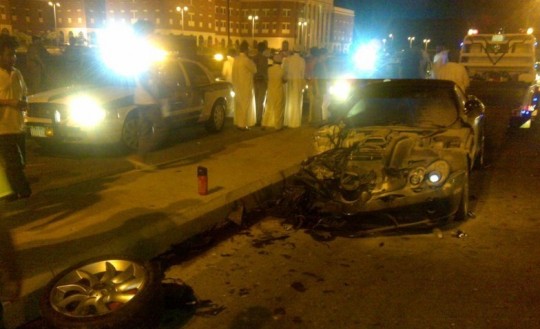 An unidentified Mercedes-Benz SLR McLaren car owner in Jeddah, Saudi Arabia, was speeding through a corner and suddenly lost control going head to head with the pavement. As you can see on the picture above it is not a pretty sight.
Apparently, that man wanted to dance with the devil and the devil, not so politely, rejected the invitation by slamming him to a stop. Miraculously, the man was unharmed during this debacle.
Hope this serves a lesson to all of us. Most especially the reckless drivers, who doesn't know the meaning of the phrase "Slow Down". Speeding is one of the biggest factors that contributes to car accidents and probably the most tempting thing to do while driving a supercar. It is a thrill to drive a Mercedes-Benz SLR McLaren but please…. drive carefully. This is not only to protect your prestigious car but your valuable life as well.